Topic
Breathe Together – Activate The Parasympathetic – Shaina Maree – Tuesday May 30th at 3pm ET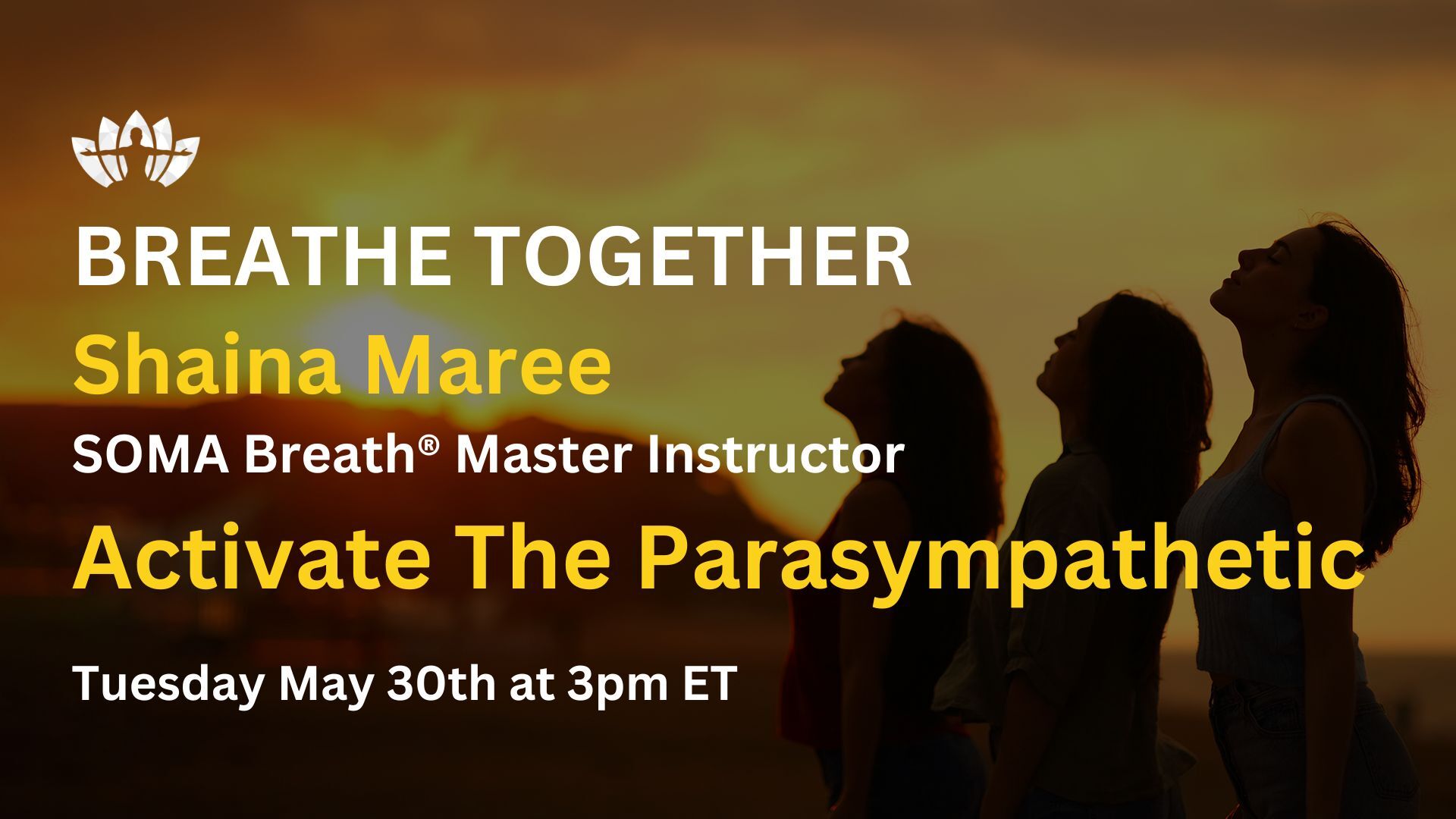 Activate The Parasympathetic
Instructor name: Shaina Maree
Level : SOMA Breath Master Instructor
Date : May 30th
Time : 3pm ET / 8pm UTC
This session will be hosted through ZOOM
Description Of This Event:
Step into a state of euphoria in this blissful rest and digest session.
Allow yourself to sink into a state of complete surrender as you replenish and rebuild your mind, body and spirit.
Heal on a cellular level and breathe in the life force energy.
About Shaina:
Shaina Maree, a holistic health and wellness teacher will teach you to activate dormant parts of your brain and reach altered states of consciousness.
Her aim is to enhance your health and happiness & remove any boundaries that are stopping you from living your best and truest life, working directly with the breath to enhance cognitive function and creativity.
YOU CAN EXPECT TO BE BLOWN AWAY! "You don't need drugs - YOU ARE DRUGS" - we learn to get high on our own supply and boost our own immune systems at will!