Topic
BREATHE Together – Shadow Work: Transmuting the Darkness with Kyle Espenshade – Friday January 13th at 1pm ET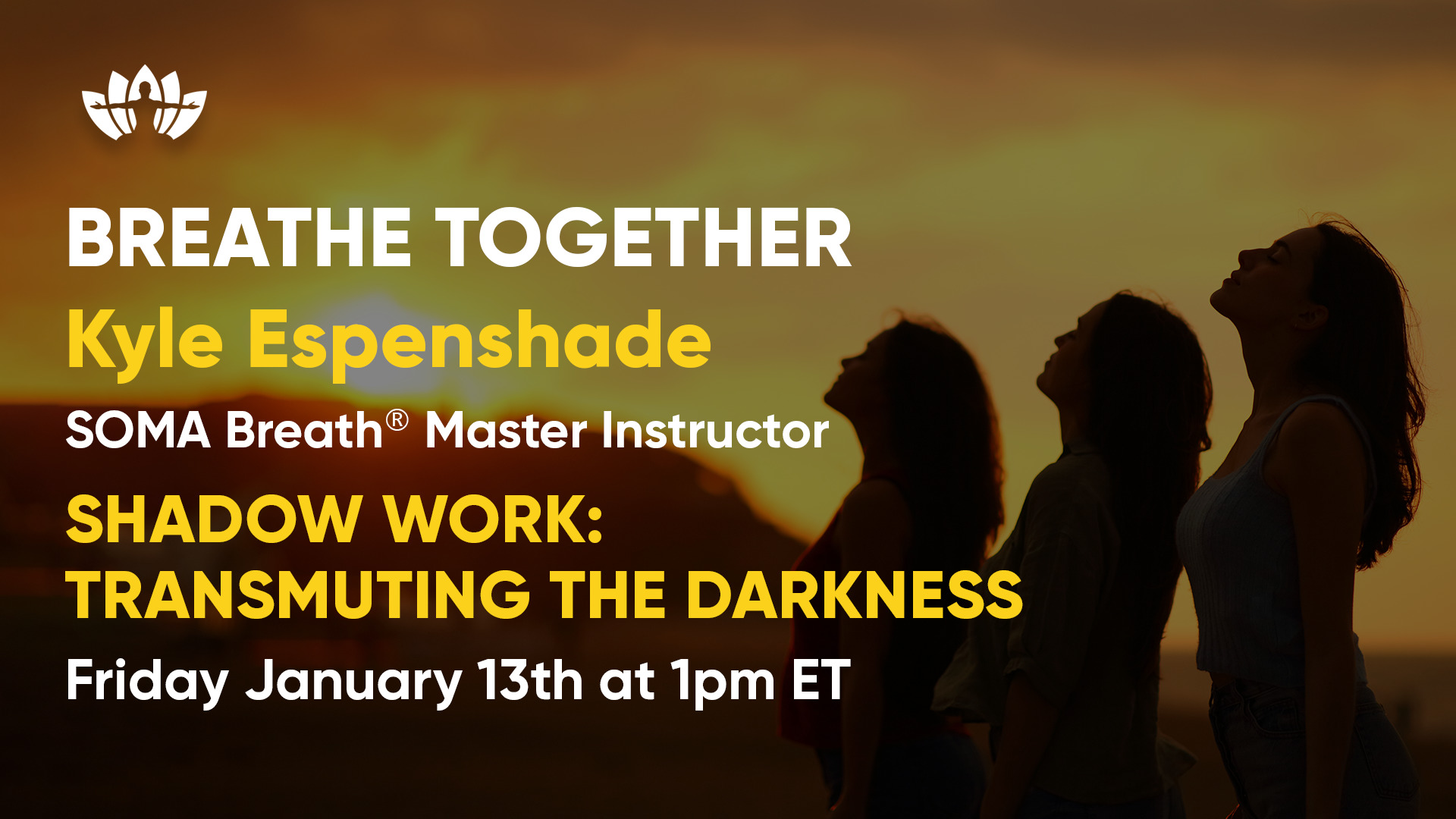 Shadow Work: Transmuting the Darkness
Instructor name: Kyle Espenshade
Level : SOMA Breath Master Instructor
Date :  January 13th
Time : 1pm ET / 6pm UTC
This session will be hosted through ZOOM
Description Of This Event:
"Shadow Work: Transmuting the Darkness"
In this session, we will be cleaning out the closet, facing some of the more uncomfortable emotions such as anger, worry, fear, and sadness, transmuting them with Breath-work so that we may move into the New Year with confidence and motivation.
TEAM SOMADI : You should know that I have been told you should all be prepared to make some...no... not some... but LOTS OF NOISE!!!!
About Kyle:
Kyle is a SOMA Breath Master Instructor, Healing Tao Qigong Instructor, Transformational Coach, Music Producer, and Ecstatic Dance Facilitator, with over 10 years of experience in Internal Alchemy Arts.
He is the owner of Soma Alchemy, a system of holistic healing and transformation for the modern day spiritual seeker which combines ancient alchemy practices with modern technology and scientific understanding.