Topic
BREATHE Together Sundays – Accepting the Present Moment – Paulina Milanés – Sunday February 26th at 10am ET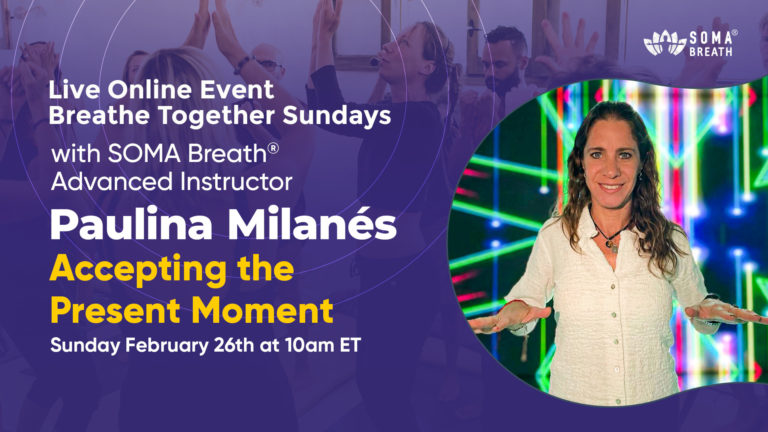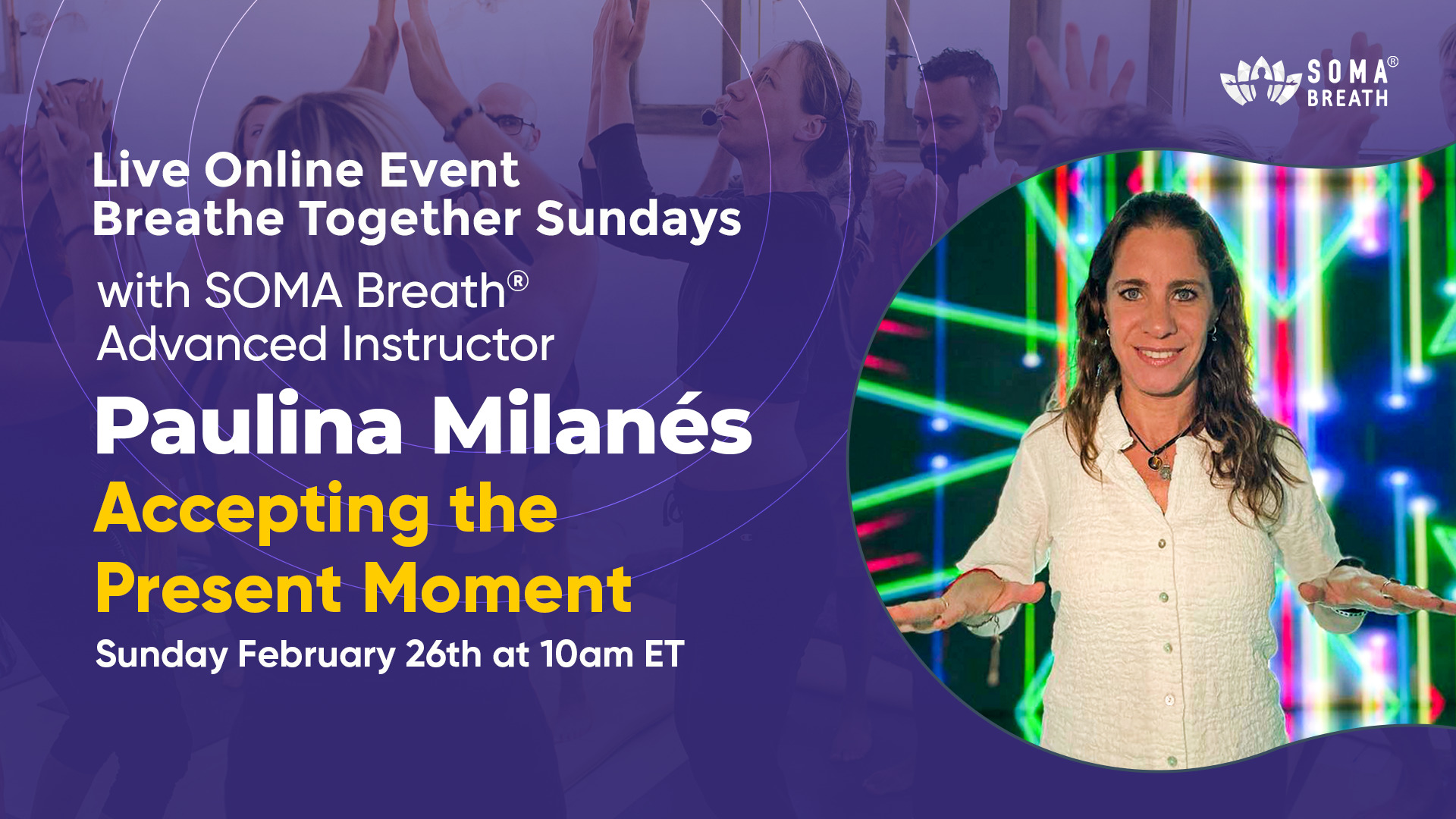 Accepting the Present Moment
Instructor name: Paulina Milanés
Level : SOMA Breath Advanced Instructor
Date : February 26th
Time : 10am ET / 3PM UTC
This session will be hosted through ZOOM
Description Of This Event:
Accepting the Present Moment
In this session we'll be focusing on accepting and opening to whatever your experience is in this present moment.
It's a practice of training your attention to learn to be here, to be present and to be open to what's happening.
About Paulina:
Paulina Milanés. ICF Certified Coach, Certified Mindfulness instructor, Bowl therapist, SOMA Breath Advanced Instructor.
Founder of Bowí in Mexico. She will be guiding at the upcoming SOMA Breath retreat in Mexico!