Topic
How Do I Get Certified? Copy


Each section has an assessment at the end. There are 6 assessments to complete.
We really encourage you to start giving small demo workshops whenever possible. Even if you are simply explaining what you learned to your friends and family, it still counts! It will reinforce your knowledge and help you to discover the best way to explain the concepts of SOMA Breath to your future students.

This really will help you! In the final assessment, you will be asked to send us a video of yourself guiding a SOMA Breath session, so the more you can practice before that, the better.
Final Certification
Once you pass the final online assessment, you will be asked to submit a video for assessment. Once approved, you will receive your SOMA Breath Awakening Instructor certificate.
Then you will be fully certified to facilitate workshops as a SOMA Breath Awakening Instructor and your new adventure will begin!
Breathwork Instructors Global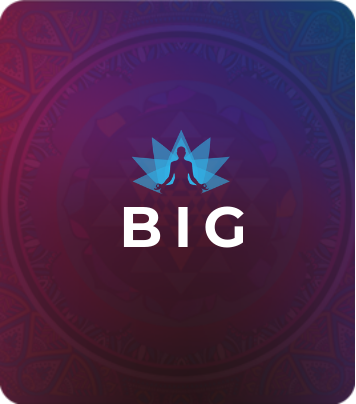 Once certified, you will be invited to join the BIG Membership.

BIG is like the SOMA Breath Batcave, where all the cool gadgets, latest information, tonnes of music, and other tools will be available to you keep your classes fresh and up to date.
As a BIG Member, you will have access to 20+ hours of music, with new releases added regularly. The music possibilities can seem infinite because you are able to pick and choose whatever tracks you want and mix them to tailor your sessions to suit your class.

As a result, you will also have full control over the meditation times, breathing patterns, styles and moods, shaking music, dancing music, and AUM music!
BIG also has marketing tools that you can use. We have a system to help you generate leads and clients, and to keep your classes fresh and unique. It's all designed to help you create a community that keep coming back for more.

BIG is where we post new ideas, developments, scripts, and also wisdom from other active instructors so we can all learn from each other and constantly take our sessions next level!
As part of the Abundance Program, you will have your own affiliate links, which means that for anyone that you refer to us, you can get up to a 50% commission.

Thanks to BIG, you won't even have to do any selling! Just focus on giving amazing sessions, and we will take care of the rest.